Rosary Rally against abortion in Northern Ireland
19th October 2019
Parliament Buildings, Stormont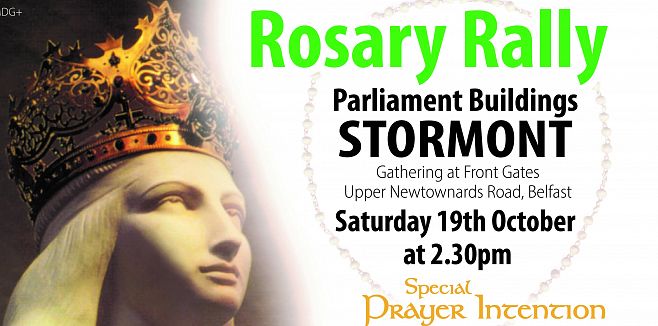 The Rosary Crusade for Ireland has organised a Rosary Vigil with an ardent appeal to God, through the intercession of Our Blessed Mother to protect our unborn babies and stop Westminster's plan to force abortion on Northern Ireland.

"Public prayer is far more powerful than private prayer to appease the anger of God and call down His Mercy, and Holy Mother Church, guided by the Holy Spirit, has always advocated public prayer in times of tragedy and suffering." - St Louis de Montfort

For further information, please contact the Rosary Crusade for Ireland on 028 9027 8484.