Save the 8th Rally - Book your seat now!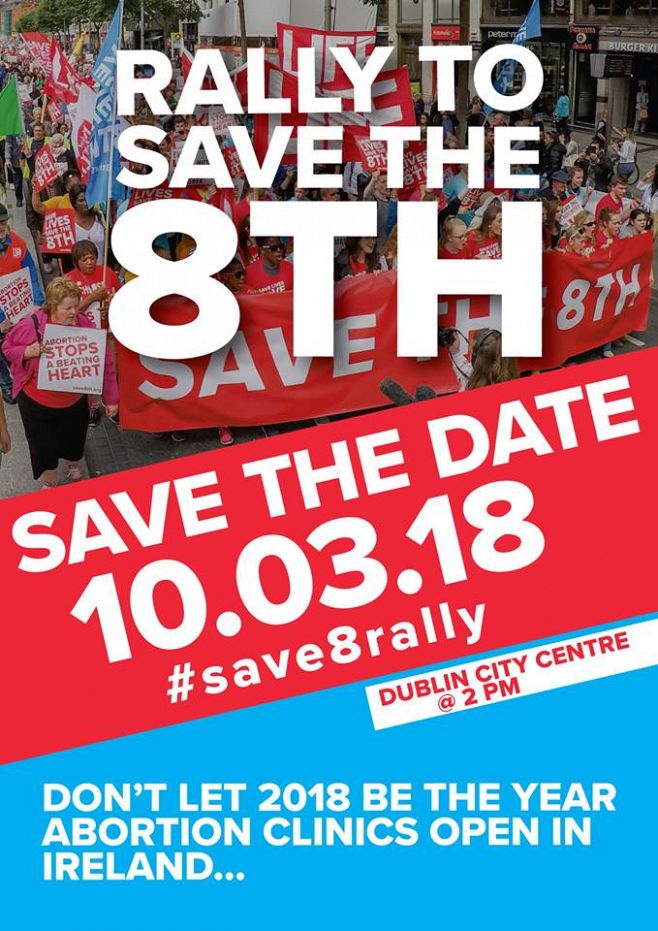 In May, we face a referendum to remove the right to life of preborn babies from our Constitution. The proposal put forward by the government would make our 'abortion laws' more extreme than the UK where 200,000 babies lose their lives every year.
March 10th is the last major pro-life rally where we stand FOR life before the referendum. If we sit back and do nothing, this may be the last year where preborn babies have a right to life in Ireland.
There are buses travelling from all over Ireland to the Rally. Northern locations we can confirm are as follows:
✨Belfast

✨Belfast North / Glengormley

✨Cookstown / Dungannon

✨Ballymena

✨Armagh/Lurgan

✨Omagh

✨Derry

✨Donegal

✨Letterkenny

✨Ballybofey

✨Ballykelly

✨Buncrana

✨Newry

CALL US now on 028 9027 8484 to book your seat to the most important pro-life rally EVER in Irish history. Women and babies need YOU!
Get in touch today, book your seat and be part of saving the eighth. #Save8Rally #SaveLives #SaveThe8th