Ireland Premiere of HUSH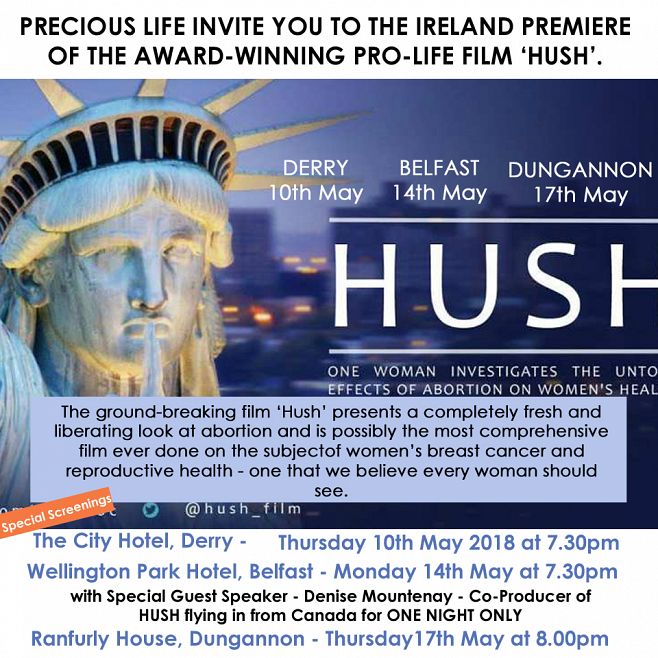 Precious Life are offering a VERY exciting opportunity for you to watch the film HUSH at a location near you. This film is revolutionary because it's unbiased, non-religious and completely honoring of women. It takes a refreshing, non-threatening position that is neither pro-life nor pro-choice but rather, pro-information. It's all about the silence from so many huge research companies, doctors, and our society in general in regards to the aftermath of abortion (focus is on the neglect to research the breast cancer/abortion link). This film has won multiple awards, and is simply not to be missed.
The ground-breaking film presents a completely fresh and liberating look at abortion and is possibly the most comprehensive film ever done on the subjectof women's breast cancer and reproductive health - one that we believe every woman should see.
Locations: The City Hotel, Derry - Thursday 10 May 2018 at 7.30PM / Wellington Park Hotel, Belfast - Monday 14th May at 7.30PM with special guest speaker Denise Mountenay, the Co-Producer of HUSH who is flying in from Canada for one night only! / Ranfurly House Dungannon - Thursday 17 May at 8.00PM