'March For Their Lives' in Belfast City Centre
7th September 2019
Belfast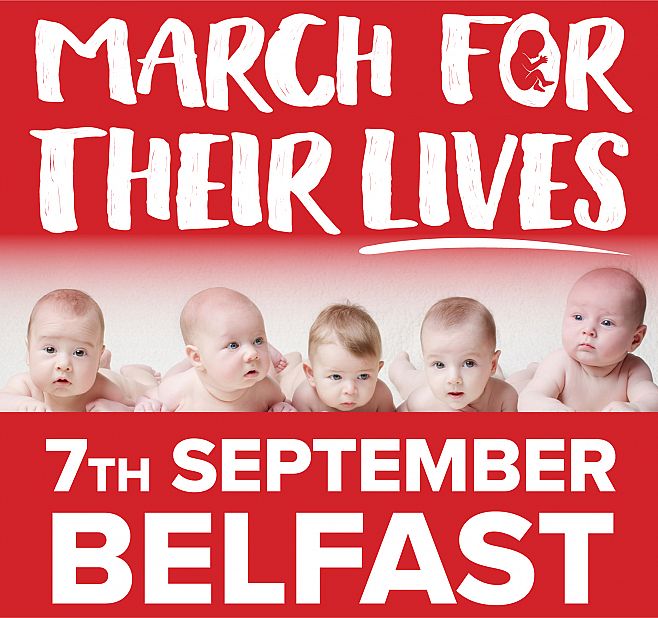 TIME IS RUNNING OUT...the killing of unborn children will be made legal in October if we don't ACT NOW! We must stand united and send out the clear message - the plan to legalise abortion in Northern Ireland is "Not in Our Name."
On 24 July 2019, the Westminster Parliament passed a law to force abortion on Northern Ireland. The legislation contained in the Northern Ireland (Executive Formation) Act 2019 means that - unless the Stormont Executive is formed by 21st October 2019 - abortion will be legalised here right up to AT LEAST 28 weeks (7 months) gestation.
In fact, this cruel and extreme plan to 'decriminalise' abortion in Northern Ireland is a euphemism for effectively the full legalisation of abortion throughout ALL nine months of pregnancy by removing all legal safeguards for unborn babies and their mothers in NI.
We must do everything in our power to stop this law coming into force in October. Join us from 2pm at Custom House Square in Belfast on September 7th to MARCH FOR THEIR LIVES!