Pro-abortionists vandalise Belfast Pregnancy Centre for second time
Pro-abortionists have again attacked a pregnancy centre in Belfast.
In both attacks, pro-abortion propaganda was glued to the windows and door of Stanton Healthcare, causing damage to the paintwork.
Stanton Healthcare is a pregnancy resource centre specialising in care and practical support for women with unintended pregnancies. They offer life-affirming solutions and resources to abortion-vulnerable women, and provide hope to those struggling from the pain of a past abortion.
Both attacks on their premises were captured on CCTV security camera. Watch CCTV footage here…
In the first attack, pro-abortionist Emma Campbell can be seen vandalising the front window.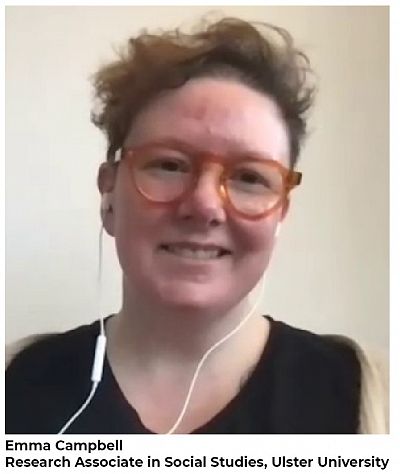 In the second attack, the pro-abortionists stuck their propaganda to the front door, causing damage to the paintwork. Watch CCTV footage here…
Later that day 'Alliance for Choice Derry' boasted on social media of the attack on the pregnancy centre, saying Stanton had been visited by "the pro-abortion fairies".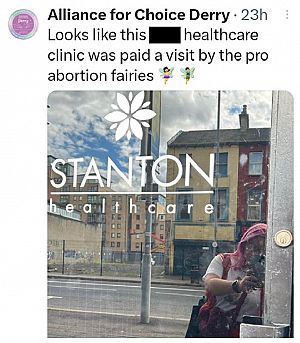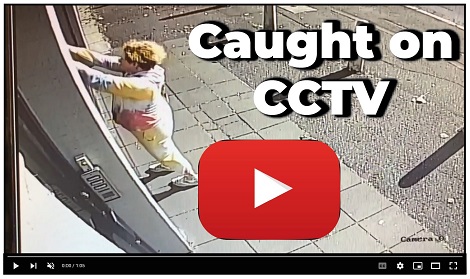 The attacks and the criminal damage have been reported to police.